So far this year, the development team has been hard at work to bring you new tools and features! We're excited to announce a redesigned editor with a multi-language view, a brand new chrome extension for live previews, improved design plugin functionality, upgraded translation orders, and more SSO options.
But that's not all! Scroll down to learn more about what's new on Applanga.
Multi-Language View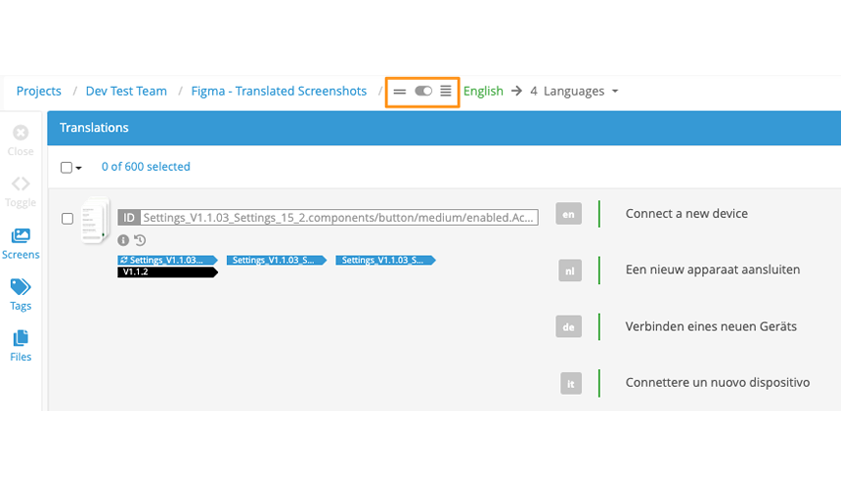 Introducing the new Multi-Language View in the Applanga Editor! This new feature is helpful for users working across multiple languages as it allows you to view, edit, search, and filter all translations at once. See the Multi-Language documentation page to learn more!
New In-Place Editing

We redesigned the editor to help users update text quickly and easily. Saving as draft or publishing targets is clearly labeled, character counts are conveniently displayed, and checking the changelog for a given entry is easier than ever. Even better, publishing translations from the editor now clears the draft field to help teams keep workflows more organized. Be sure to check-out the redesigned editor today!
Web In-Context Preview - Chrome Extension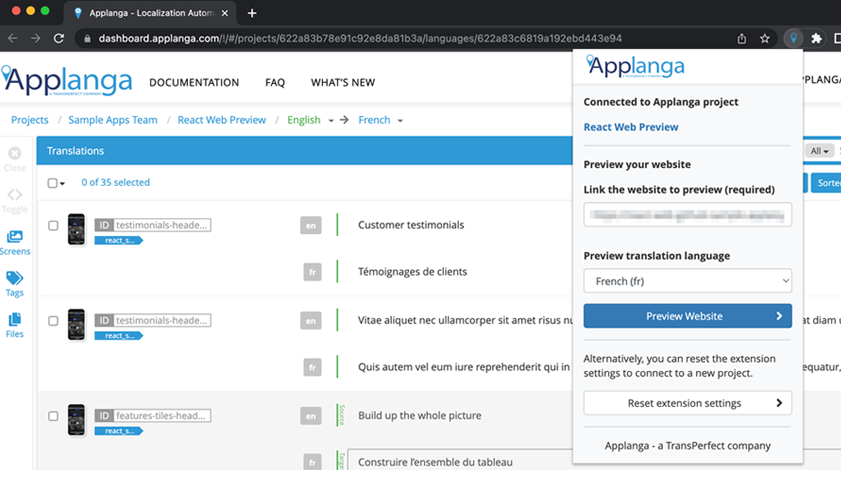 Reviewers can now preview translations using the new Applanga Chrome Extension! This tool gives reviewers all the context they could possibly need. When installed with your web-app, the extension allows reviewers to preview translations directly on your website with no need for deployments or messy testing processes. This feature is only available for projects with CLI Integrations. Learn more about setting up the Chrome Extension here!
Design Plugins - Inspect and Edit Ids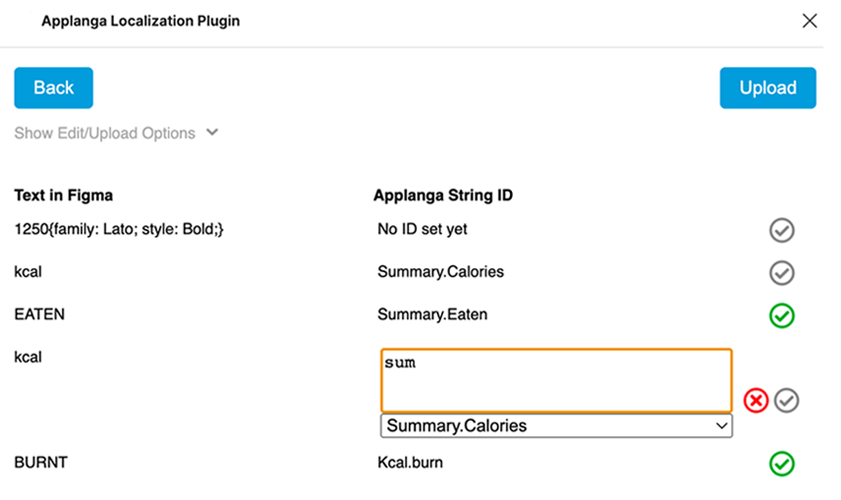 Many of you reported that you needed a way to find which Applanga String Id is associated with a specific text while working on your design files. The new versions of the Applanga design plugins allow users to quickly and conveniently locate string Ids for a given text - and change it if need be! No more complicated workarounds to accommodate your localization workflows. Refer to the Integration Documentation to learn how to use our newest design tool plugin feature.
Support for Ping Identity and Microsoft Azure Directory SSO
One less username and password to remember! We added support for both Ping Identity and Microsoft Azure Directory SSO. See the How-to blog posts for Microsoft or Ping to learn more.
Custom Workflow Status in the API & Dynamic Filter Links
Many of our users with API integrations wanted to develop their own custom workflows to help manage their localization efforts. Now you can GET a list of all available custom workflow statuses available for your project as well as setting any of these via API.
We also added the option to have a language parameter in the API response. Now you can build links to certain language views in the editor dynamically via API. See the includeLanguageId option in our API Integration Documentation for more info.
Filter States Saved in URL
Quickly share filtered project views with our updated URLs. Filter states are now saved in the URL so you can easily share with other Applanga users.
Order Filter in the Editor & Link to Editor in the Order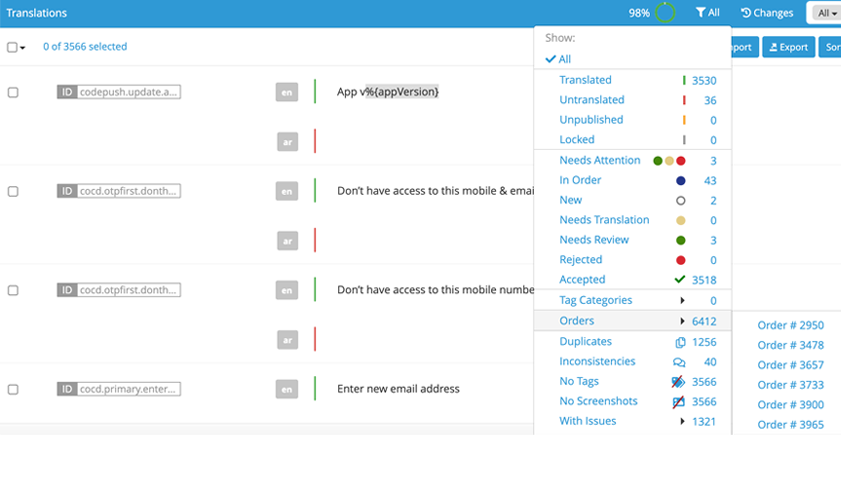 Tracking translation deliveries across multiple orders can become a cumbersome task. That's why we've added a new filter for orders in the Applanga editor. With this new filter, users can easily track which translations were delivered as a part of which order. No more guessing or combing the changelog for delivery notifications!
In reverse, you will now find a link for every language included in your orders to jump directly to that set of strings in the respective project.

New Translation Order Functionality
The development team has been working hard to continuously improve the translation order process. Some of the latest features include custom order briefs, order by group, and copying orders or their scope.
Custom Order Briefs - this option allows your TransPerfect Translation team to collect all the information they need during the order creation process. Let's cut down on those back and forth emails! You can provide all the information in one place, in one go.
Order by Group - if you are using the Applanga groups feature, you can now place orders based on groups.
Copy Order and Copy Order Scope - Do you need to copy the scope of a previous translation order for review, edits, or testing? Simply select Copy Previous Order from the "String Selection Criteria" of the order page.